BODY & SKIN SERVICES




877-622-PSRx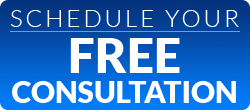 A Nano Stamping Facial Infusion is a non-invasive cosmetic tool added to any PSRx Facial service to effectively treat skin conditions including fine lines, wrinkles, scarring and epidermal pigmentation. Nano Stamping offers immediate and long term results that enhance product absorption and drive active ingredients deep into the skin for optimal skin restoration. The enhanced treatment stimulates circulation, visibly softens fine lines, reduces scarring, improves hydration levels and helps control breakouts.
​
A standard Nano Wand carries 36 pyramid pins on a 16 mm Nano chip. When these tips gently touch the skin, they form up to 200,000 invisible Nano channels within a 20 minute treatment. As a result, the skin barrier is slightly modified to allow nutrition to pass. Within 15 minutes the nano channels are closed.
​
Free consultation with a PSRx Body & Skin Specialist 877-622-PSRX
​
​