BODY & SKIN SERVICES




877-622-PSRx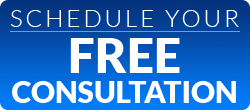 At PSRx BODY & SKIN, we understand not every diet will work for everybody, that is why we offer an extensive weight loss and body contouring consultation. During your complimentary consultation, one of our medical professionals will do a thorough body composition screening courtesy of InBody technology.
​
This technology will allow us to see your body fat %, resting metabolism, BMI, water balance, and the exact amount of body fat you have in each area. After this, we will know your true target weight and body goal. After we determine your goal, we will spend the time to review your lifestyle, medical history, obstacles and our medical programs. This will help you decide which weight loss and/or aesthetic program will be the most successful for your individual needs.